Do you often struggle with chronic pain or discomfort in places you cannot pinpoint, or perhaps you have a condition with no clear solution? While medical treatments can offer some relief, it is worth considering chiropractic care as a primary approach. While most people associate chiropractors solely with spinal adjustments, their expertise extends to various unique conditions that can be treated through hands-on techniques. We would like to explore these common conditions and how our chiropractors at Fremont Chiropractic Clinic can help alleviate your symptoms.
Sciatica
Chiropractic care is an effective treatment option if you are suffering from sciatica-related pain. Patients can experience various sensations, such as weakness, numbness, tingling, or pain in the legs, lower back, and buttocks associated with sciatica. Your chiropractor will provide spinal adjustments to help reduce pressure on the affected nerve. If symptoms persist over time without improvement, your chiropractor may recommend other alternative treatments.
Migraines
Chiropractic adjustments can help individuals who are struggling with migraines. By addressing areas of tension, particularly in the neck and shoulders, your chiropractor can improve nerve and blood flow to the brain and help lessen migraine-related symptoms. These symptoms include dizziness, nausea, vomiting, and intense pain on either side of the head. Not only that, but lifestyle advice is also a key factor in managing migraine triggers such as stress, diet, and sleep changes. Your chiropractor can provide you with these tips to help you improve your symptoms.
Temporomandibular Joint (TMJ) Disorders
TMJ disorders are a group of conditions that affect the temporomandibular joint. This joint connects the jawbone to the skull and can become painful and stiff, leading to chewing or speaking difficulties. If this happens, your chiropractor can correct imbalances and tension in your jaw and surrounding muscles and improve your overall jaw function. They may also advise on posture and lifestyle changes that can help prevent TMJ symptoms from reoccurring.
Carpal Tunnel Syndrome
Carpal tunnel syndrome is a condition that can occur from repetitive motions of your hands and wrist, causing numbness, tingling, and pain. Chiropractic care might be the answer to alleviating these symptoms and restoring your hand and wrist function to normal levels. It is vital to remember that carpal tunnel syndrome may reoccur. Therefore, following your chiropractor's instructions can help reduce future occurrences.
Get Immediate Pain Relief in Fremont, NE
If any of the above conditions are causing pain and discomfort, visit or schedule an appointment with any of our chiropractors from Fremont Chiropractic Clinic. No one should be held back from feeling their best. That is why we specialize in helping individuals get immediate pain relief by addressing the source of their pain through personalized treatment plans and low-force techniques. Call our team today at (402) 727-7219 to learn more or to schedule an appointment.
Chiropractic Care Is a Holistic Approach to Health
Chiropractic is effective at eliminating many conditions. Fremont Chiropractic Clinic handles patients with conditions such as:
Allergies
Digestive Disturbances
Hormonal Imbalances
Ear Infections
Infantile Colic
Pediatric Growing Pains
Sports Injuries
Tinnitus
Acne
Indigestion
Kidney Stones
Gallbladder problems
Hay Fever
Tonsillitis
Bursitis
Irregular Menstruation
Ulcers
Anxiety
Bulging Disc
Herniated Disc
Aches and Pains
Bladder Incontinence
Male Impotence
Chronic Pain
Mood Swings
Infertility
Fibromyalgia
Hemorrhoids
Heartburn
Diarrhea
Constipation
Seizures
Colitis
Enuresis or Bed-wetting
Shingles
Fatigue
Neck Pain
Back Pain
Numbness
ADD/ADHD
Asthma
Urinary Tract Infections
Osteoarthritis
Rheumatoid Arthritis
Migraine Headaches
Insomnia
Sinusitis
Trigeminal Neuralgia
Hiccoughs
Loss of Grip Strength
Sciatica
Scoliosis
Bronchitis
And many other ailments and symptoms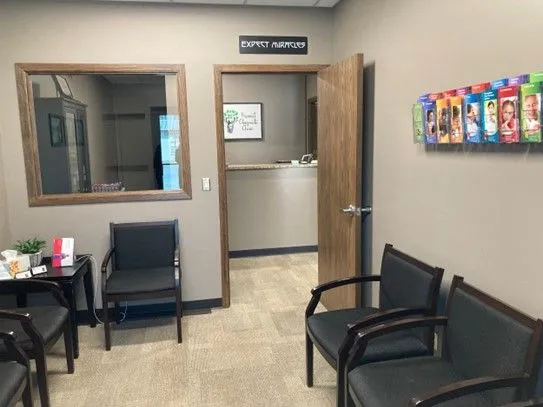 <